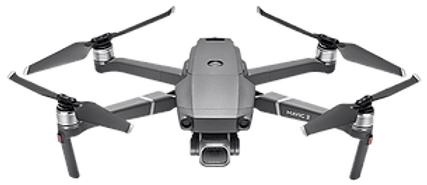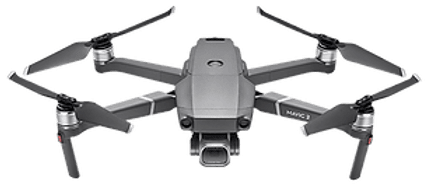 Many homes in Las Vegas can benefit from Drone Real Estate Photography
Some properties are simply too large to fully capture using traditional ground photos alone.
We fly our drones 400 feet in the air to provide buyers with breathtaking views that truly highlight a property's size, unique features, and lot characteristics that can only be shown from an aerial perspective.
Drone real estate photos are perfect for featuring pools, basketball/tennis courts, landscaping, cul-de-sacs, patios/cabanas, and more!
And from the air, buyers will see how close a property is to local parks, schools, casinos, and stadiums, which helps sellers position their homes as prime real estate.
If you're looking for a scroll-stopping profile pic, try an ariel photo of your listing with beautiful mountains or the Las Vegas Strip in the background!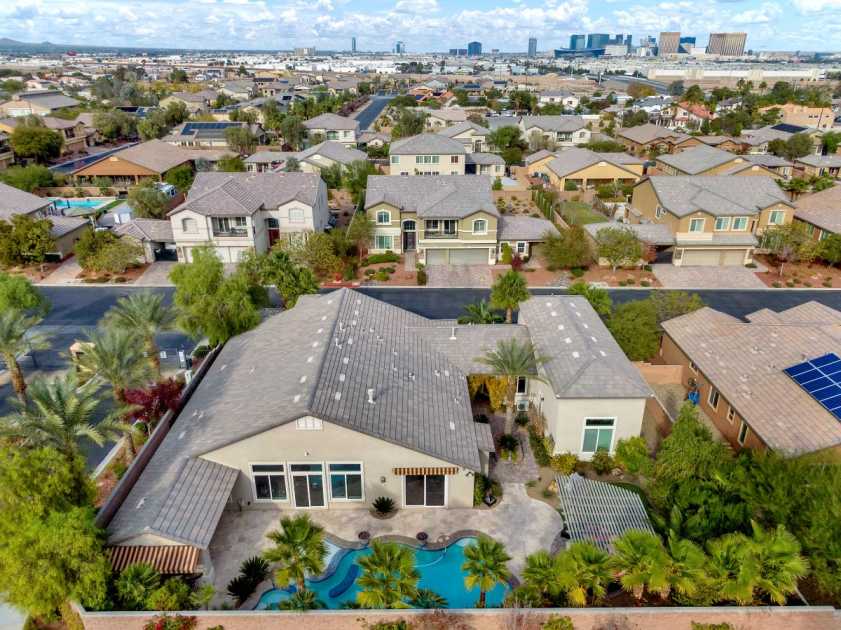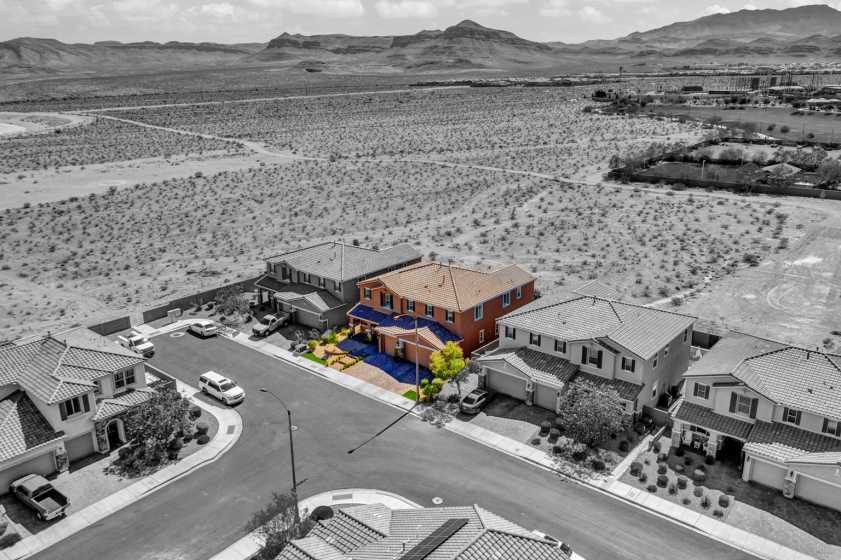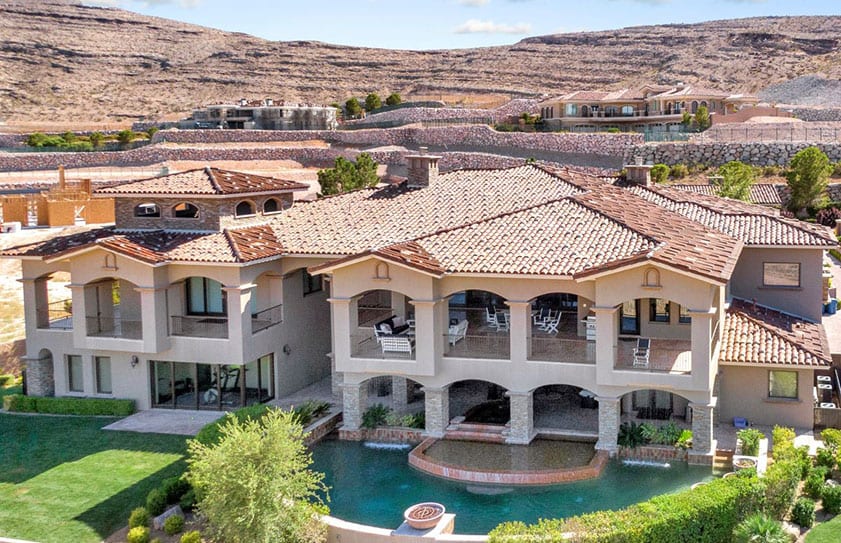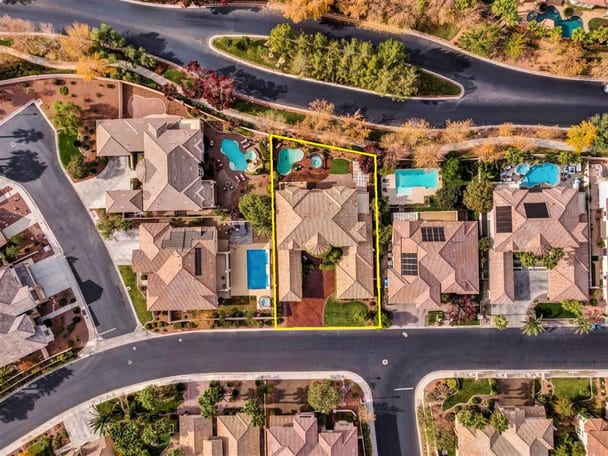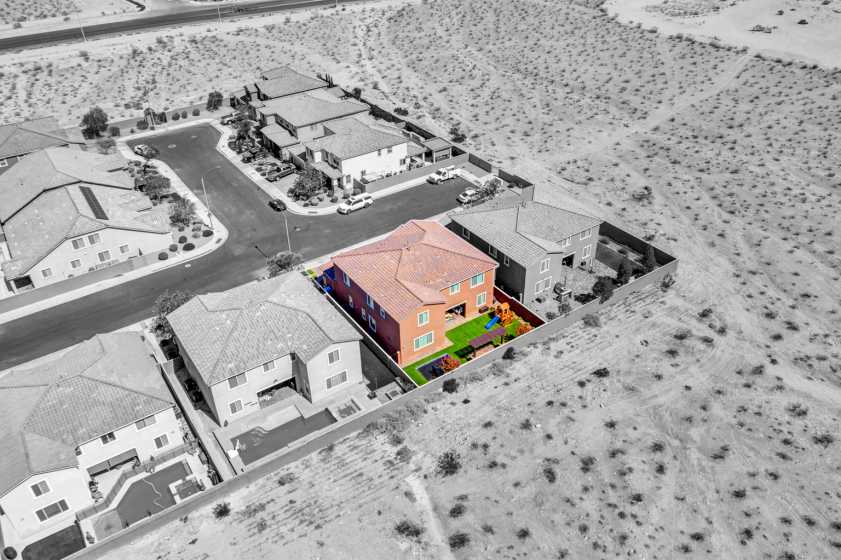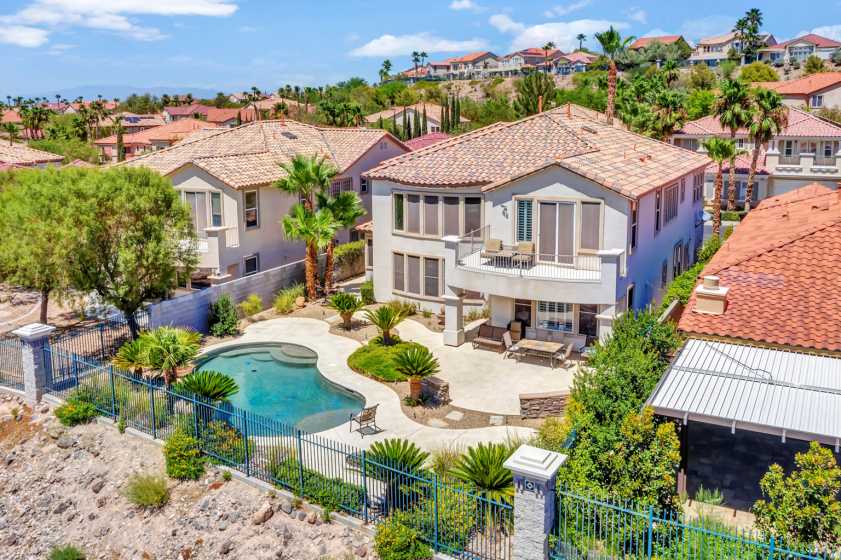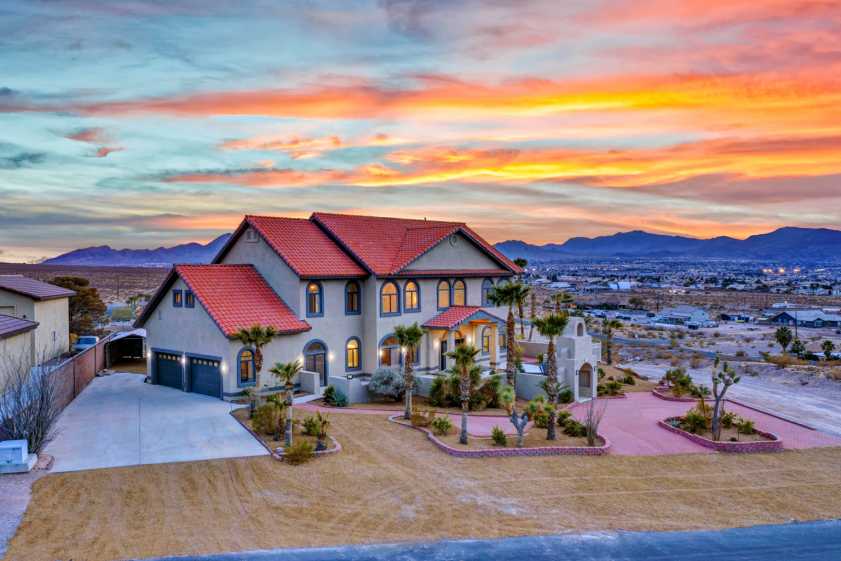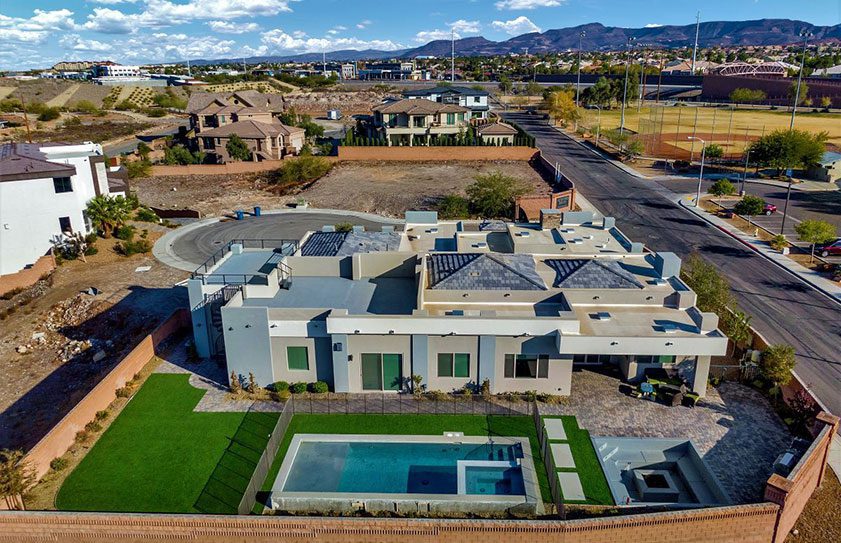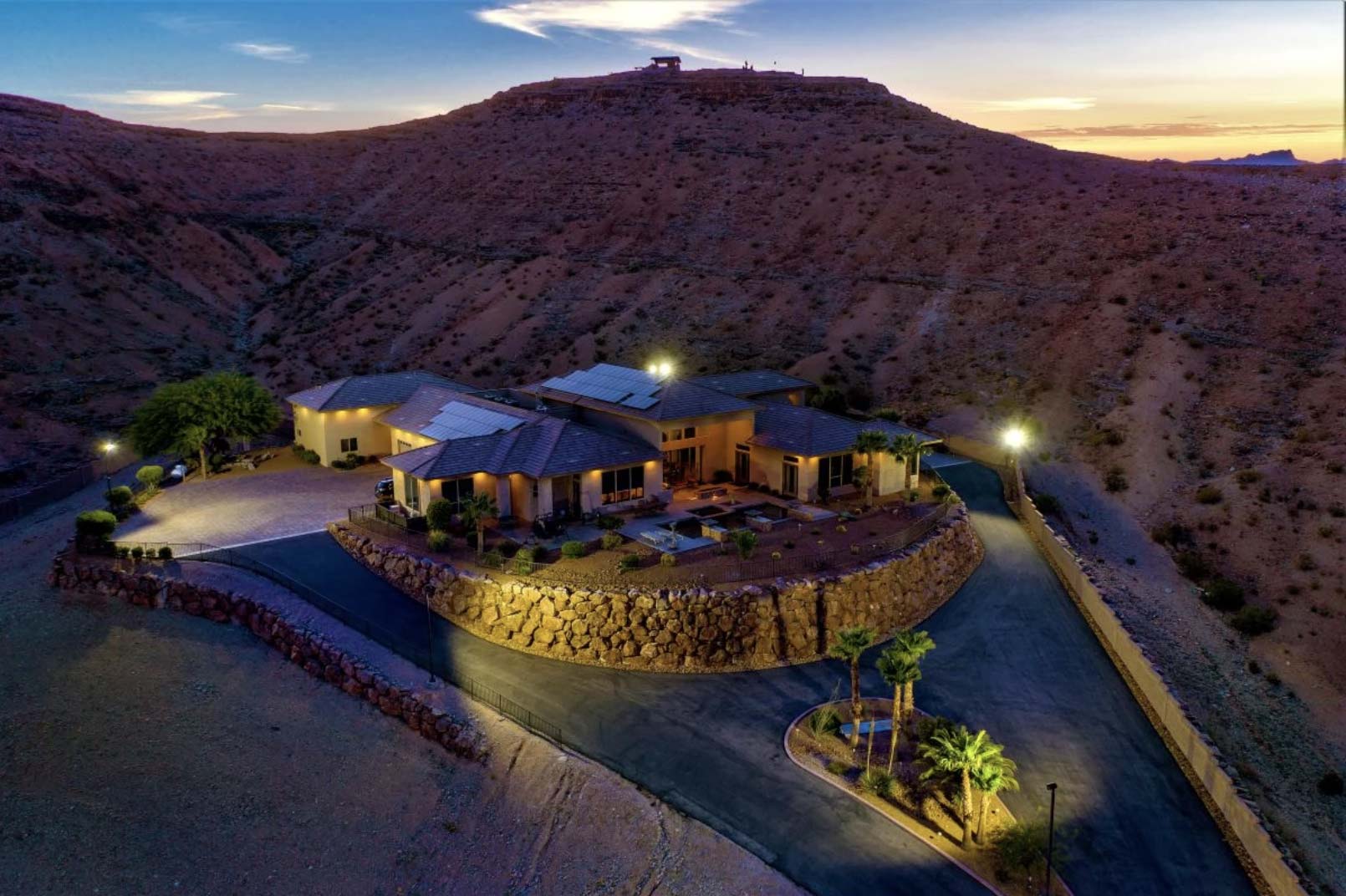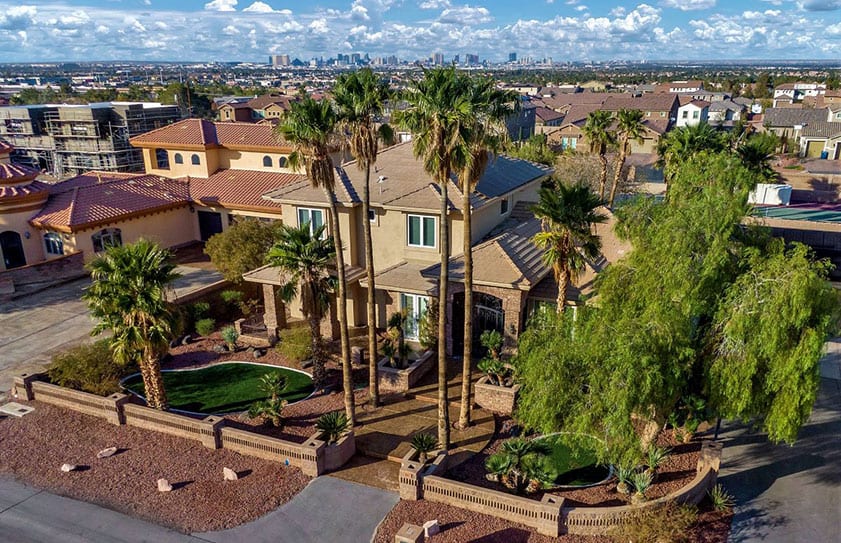 Drone Real Estate Photography Benefits
Only about 5% of the homes on the Las Vegas MLS have Aerial Photography. If you are looking for a way to make your listing stand out and make yourself stand out as a Realtor, use Drone Photography on all your listings!
Drone Real Estate Photography FAQs
12-18 photos are typically what it takes to properly show off a listing. Our licensed drone pilots will photograph each angle of your property at different heights in order to show off the horizon view as well as the top-down boundary views.
We understand the urgency to get your home listed and that is why we take pride in our fast turn-around times. We will have your finished photos ready for you the day after your shoot.
Yes, the drones we use take HDR images at 4K resolutions resulting in truly stunning real estate images. But please don't take our word for it, check out the examples of our drone photography above.
Yes, this is what aerial photography does best. Drone photos do a great job of showing pools, cabanas, patios, balconies, landscaping, cul-de-sacs, guard gates, proximity to schools, parks, casinos, mountains, and so much more.
No, there is no extra charge for blue sky replacement, adding boundary markings, removing cars from driveways and streets, cleaning stains on driveways, removing pool equipment, removing garbage cans, or anything else that distracts from your listing.
Yes, we are a fully insured Las Vegas drone company and we are in full compliance with the Federal Aviation Administration. Our Las Vegas drone operators are experienced, Part 107 licensed pilots and our drones are fully certified, registered, and marked for flight.
In order to legally fly a drone within 5 miles of the airport, we have to have permission from the FAA. In some cases, we can get flight authorization before the end of the day, however, if the home is extremely close to any of our Las Vegas airports or is in a direct line with the runway, then it can take weeks to get permission to fly, if at all. If you think your listing may be too close to the airport, just reach out to us and we will be happy to look into it for you.
You will be emailed a Dropbox link containing the files of the finished photos. The photos will be ready for upload into the MLS and are sized optimally for the MLS standards. You do not need a Dropbox account to access the photos. You will also be given a private website for your listing which is perfect for sharing on social media and can be uploaded into the MLS virtual tour.
You can fill out the online form by clicking on the BOOK NOW buttons, or feel free to call, text or email at any time. We pride ourselves on excellent customer service, so we will always respond immediately.
We ask that you give us as much notice as possible to ensure that you can be scheduled in the time slot that you request. We will do our best to accommodate your schedule in every situation and we may even be able to offer next-day scheduling!
Yes, we always guarantee all our work. We want you to be confident about working with us. We will not rest until you are satisfied.