Stand out with a complete MLS-ready virtual tour using the latest in 3D scanning technology.
Our premium 3D Matterport software allows us to create a fully customizable, engaging, and immersive guided tour that a buyer can simply click, sit back, and be taken through a property without leaving the comfort and safety of their home or office.
Our 3D Matterport Technology allows us to create 3 unique types of media: Walk-Through View, Doll House View, and Floorplan View.
A Fully Interactive Augmented Reality Real Estate Tour
Virtually navigating through a real estate listing has never been easier. Matterport's intuitive technology allows users to simply touch or click to navigate any space. Safely, conveniently, from anywhere in the world and from any device. When you include a 3D tour of your MLS listing, buyers will be able to see your property in a unique, engaging, and immersive way that feels like they are really there!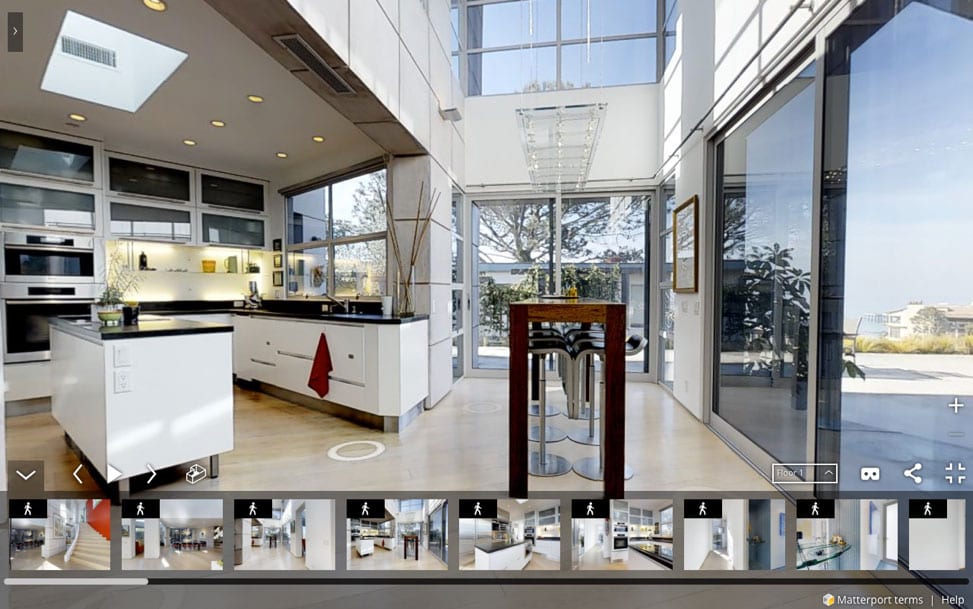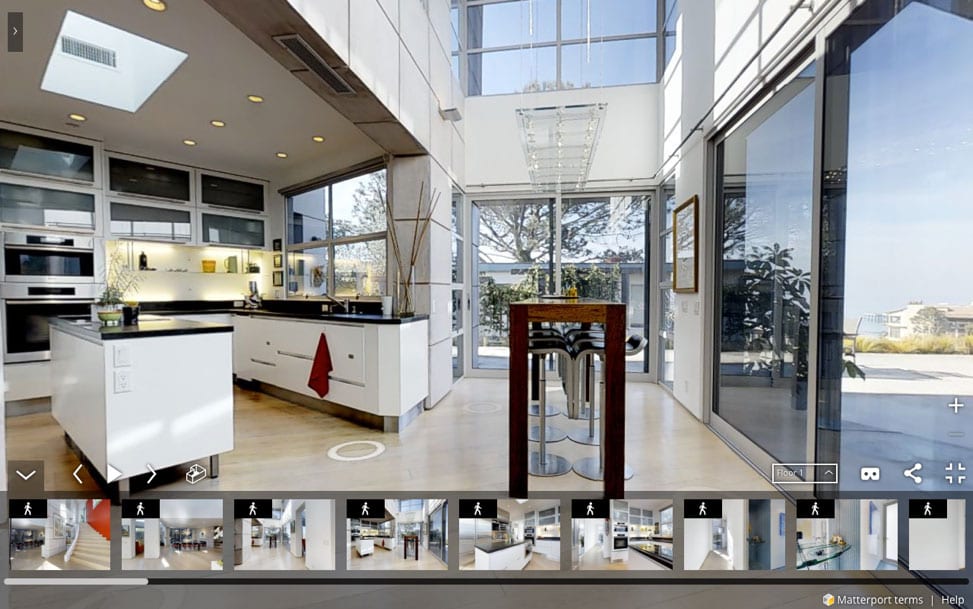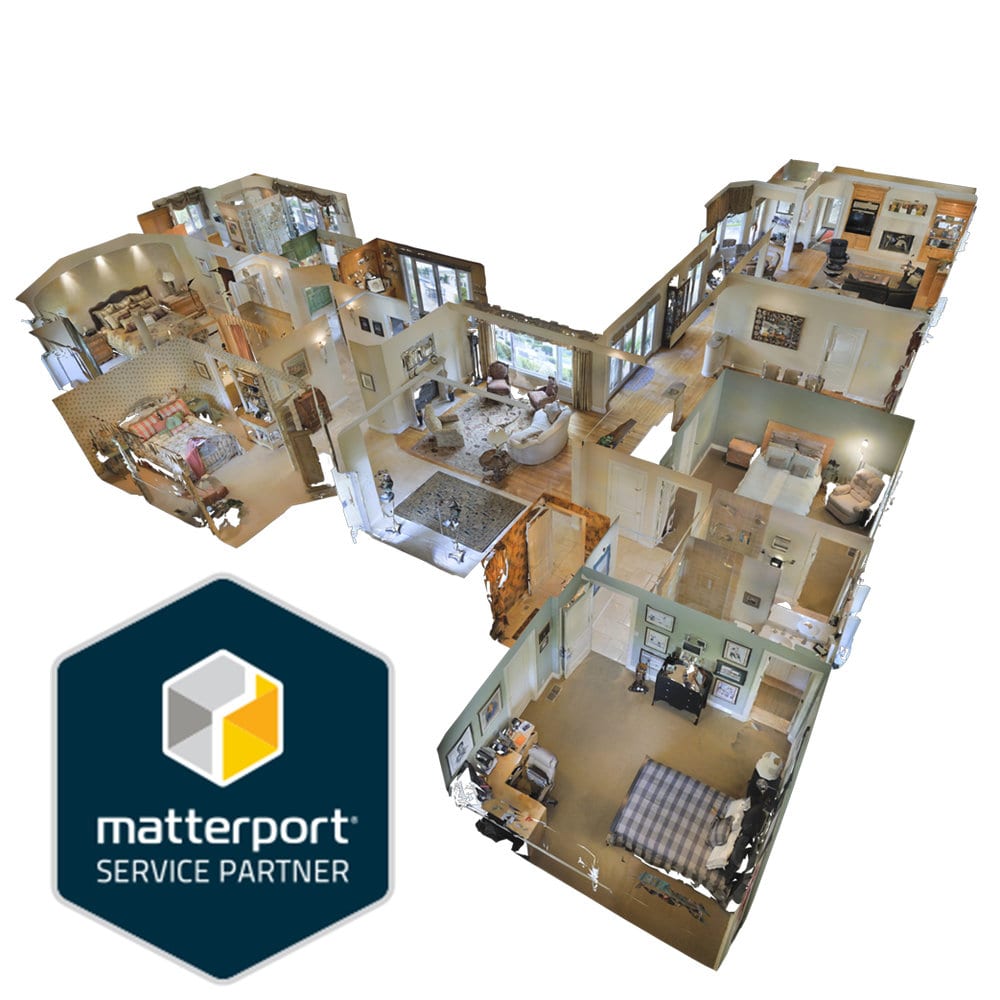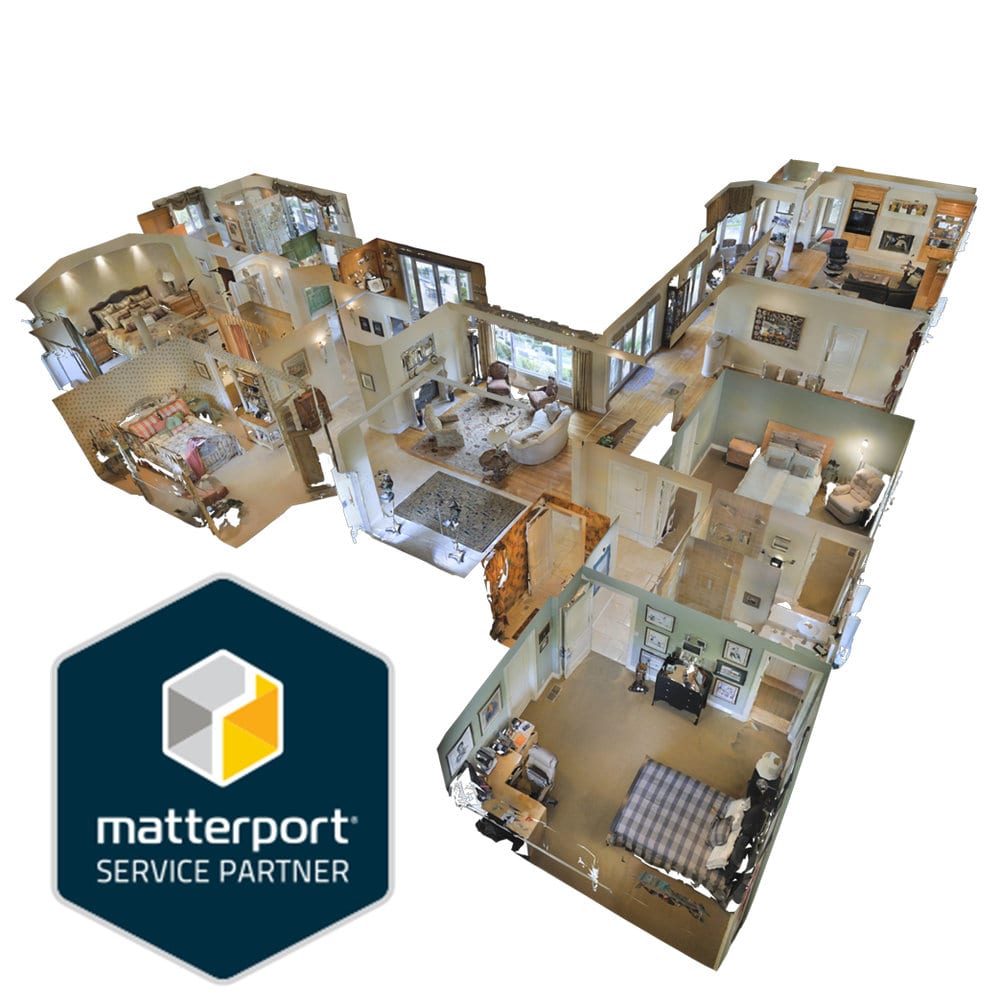 Conceptualize the Space like Never Before
The Dollhouse View allows the user to look at the entire home all at once. And with interactive click and drag mechanics, buyers can rotate and zoom in on any part of the layout, seeing the home from any conceivable angle. A must-have for viewing a listing at a glance.
Instantly View the Layout and Dimensions
The layout and dimensions given in the floorplan view cannot be deduced from pictures alone. Matterport's 2D Floorplan View is another tool that realtors can offer potential homebuyers to help conceptualize the space.
Matterport Virtual Real Estate Tours Examples
Virtual Real Estate Tours FAQs
No special devices are needed to view our Matterport Tours. Potential homebuyers can view virtual tours with their computer, phone, tablet, or any device they would normally use to view photos.
Our package includes the Dollhouse View, Virtual Walk-Through View, and the Floorplan View.
Yes, we will create a 3D tour walkthrough highlight video, showing off the specific features of your listing.
We will deliver your finished product within 24 hours.
You will be emailed a Dropbox file containing the link to the finished 3D Matterport virtual tour, which can be uploaded into the MLS. You do not need a Dropbox account to access the link. You will also be given a private website for your listing, which can be uploaded into the MLS virtual tour. This private website is also perfect for sharing on social media.
You can fill out the online form by clicking on the BOOK NOW buttons, or feel free to call, text or email at any time. We pride ourselves on excellent customer service, so we will always respond immediately.
We ask that you give us as much notice as possible to ensure that you can be scheduled in the timeslot that you may request. The more advance notice you give, the easier it is to get the exact time slot you would like, but we will do our best to accommodate your schedule in every situation and we may be able to offer next-day scheduling.
Yes, we always guarantee all of our work. We want you to be confident about working with us. We will not rest until you are satisfied.